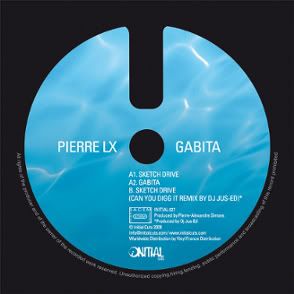 Record Label: INITIAL 027
PIERRE LX "GABITA" OUT ON FEBRUARY 2009
Pierre LX is a French deep house producer based in London.
He had graced our first INITIAL + release with his melancholic wonder "Madeleine".
To start off 2009, we are offering his first proper 12' release on Initial Cuts, with 2 deep cuts in true circa 95 old school Chicago style. Influenced by the sound of artists such as Ron Trent or Chez Damier, and labels like Balance/Prescription, Pierre grants us with the sunny "Sketch Drive", and percussion led "Gabita". 2009 is not looking that dark after all!
Listen free > music by
Pierre LX Sketch Drive